Of the movies I've watched this month, "Oz: The Great and Powerful" may be one of the funniest. I know what some of you are saying, I don't watch enough movies to know any better movies. But hey, other movies need their time in the spotlight, too. I'll try not to spoil too much of the movie.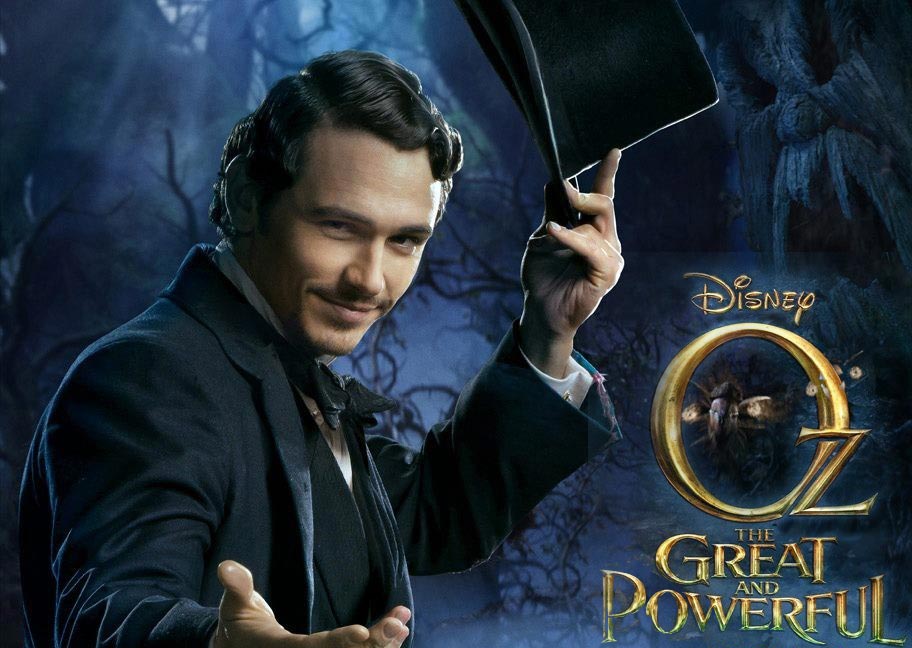 I have to admit, when I saw that Disney logo I thought this movie would be more for children or something with a simple story line. Simple story line, check. Children appropriate, eh… maybe. I applaud the director because making humor is a constant competition. If someone has seen or heard a joke before, the second time it comes up is not as funny as the first. Good humor is hard to come by these days, and personally, I think we each need a dose of it everyday. That's why you're reading this post, right?
I don't know about you readers, but I don't want any kid following Oz's example of kissing any girl he happens comes by. PG-13 or not kissing that many girls has got to leave quite a few blisters. Now, as with any Disney movie (most movies actually) we see the main character gradually grow as adventurous events bombard him. Simba gets his royal senses knocked back into him by Rafiki (Lion King) and Kuzco learns not to be a complete jerk (The Emperor's New Groove). The first kind acts we see Oscar perform are only done for himself. Saving Finley, pretending to take the role of a powerful wizard, all to impress the ladies. Oz's heart eventually grows to make room for his new friends, but are his player days behind him? At least we know he's already an old man by the time Dorothy comes.